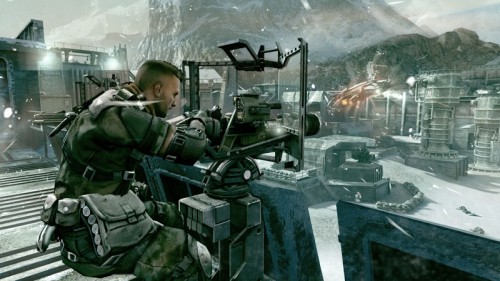 Fans  of Killzone 3 are getting a huge treat tomorrow!  A new map pack  will be on the PSN store in Europe tomorrow.  American's receive the new maps on  Tuesday, April 12.
The "Steel Rain" DLC wraps up a Guerrilla Warfare map called Junkyard that will be filled with dead jetpacks and broken exoskeletons. Stahl Arms is a Warzone map in a  Helghan weapons manufacturing plant (yay, lots of weapons there!)
Free to Playstation Plus subscribers for the first month, it will later be available for €4.99/$4.99.
Are you ready to blast some enemy scum?!