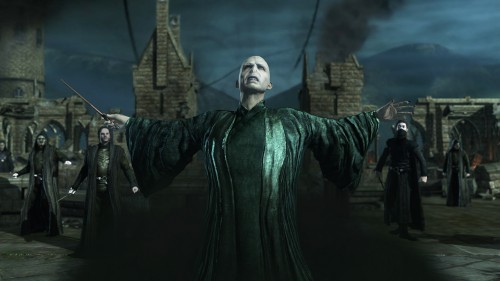 Leading this summer's huge box office line-up is without a doubt the final film in the Harry Potter franchise, Harry Potter & The Deathly Hallows Part 2. The news that there will be a videogame for the final movie should not shock anyone as every single movie in the franchise has received the videogame treatment and nothing looks to be changing as EA have announced just that bit of news today so you Potterheads can breathe easy as the last film will indeed be gracing consoles.
With the announcement also came with a brand new trailer which is introduced by Hermione Granger actress, Emma Watson. Now the trailer itself shows off very little of the actual gameplay, but I have a little bit of hope that this series will go out with a bang as this is the last of the Harry Potter games (aside from the next lego version anyway…) and also the darkest and most exciting point in the series' canon. Harry Potter & The Deathly Hallows Part 1 was released last year and wasn't exactly a very fulfilling title, even with the Kinect support added in, so hopefully this time around more polish and creativity will be used into the actual game as I am quite a follower of the Potter films and we have not truly seen a game come in and capture the same magic that the theatrical releases offer.
With that said, I am sure the hardcore fans will still be elated to know another game is coming soon, I just hope it can live up to how big the last film will be in terms of production value and gameplay. Harry Potter & The Deathly Hallows Part 2 launches in July alongside the official movie release for the Xbox 360, PS3, Nintendo Wii, Nintendo DS, and PC. Check out the announcement trailer for yourself below and stay tuned as once more footage arises from this new title we will be sure to bring it to you.