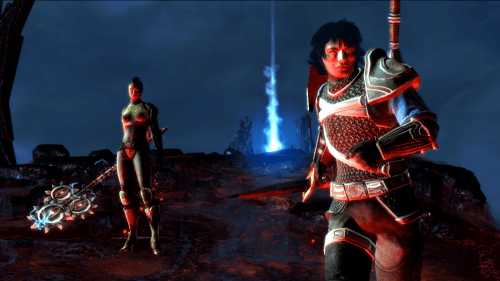 Square Enix's Dungeon Siege 3 was originally set to be released this May but that is not going to be the case anymore. Square Enix stated today that Dungeon Siege 3 will instead be released on June 21st in the U.S. and June 17th in Europe, effectively pushing the release date back a month for both territories.
A statement from President and CEO of Square Enix Mike Fischer stated:
"Although the final polish phase has demanded a bit more time than originally planned. We want to assure fans and followers that the additional effort will allow us to deliver an action-RPG worthy of its rich heritage."
There was no specific console mentioned in the delay so this means that the PC, Xbox 360 and PlayStation 3 versions will all release alongside one another. Dungeon Siege III is being developed by Obsidian Entertainment and will include much of what fans loved about the dungeon crawling series, including a new magical gun wielding character, knight trained by ninjas and two other playable characters.