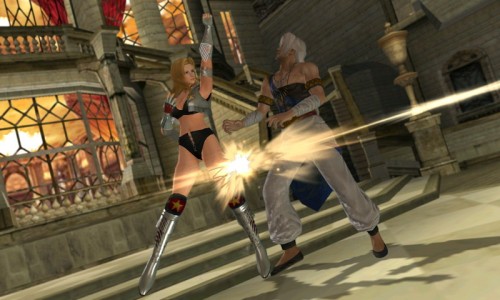 Tecmo Koei announced today that they have set a release date for the next installment to their fighting franchise. Dead or Alive: Dimensions will be coming to North American shores on May 24th and Australian shores on May 26th and with it comes all 25 fighters that have ever been available in past Dead or Alive games; of course this includes staff favorite Kasumi.
Dead or Alive: Dimensions will make use of the Nintendo 3DS' SpotPass feature which will download outfits automatically every day when the game is released. This was previously mentioned for Japan and will be implemented during the US release as well. A total of 34 alternate costumes will be available and will start being distributed from May 24th until June 26th when all of the costumes are gone.
Dead or Alive: Dimensions will add another fighting game to the 3DS' game list and most certainly looks like one of the more anticipated titles that isn't coming from Nintendo themselves. I know I'm certainly anticipating this release, how about you?