As usual, it's been a hectic week in gaming for the Capsules crew – Yakuza 4 was a popular game as was Crysis 2 (but what did you expect?). Check out what else ate away at our time this week, and don't forget to tell us what you're playing!
Editor-in-chief: MasterAbbott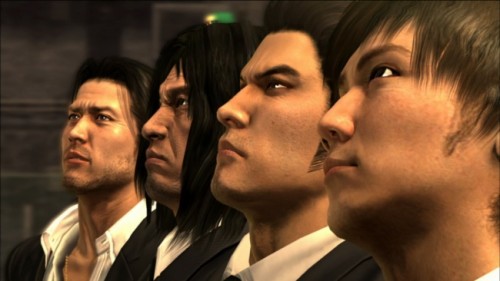 This week was a busy one for MasterAbbott..  I started off playing Yakuza 4.  Absolutely love that game – every time I play it, I feel like I'm in Japan walking through the streets, checking out the local stores, eating some Ramen in the noodle shops, getting into fights and slapping the taste out of some street punks then making my way to a Hostess Bar and singing the night away in a Karaoke bar !! YEAH BABY !! That's the life!
Apart from that, been playing some more Double Dragon on the iPhone (Did I mention? I LOVE THAT GAME!). I also got stuck into ATARI's recent arcade release Ghostbuster Sanctum of Slime (review here) not a bad game but the comic book sections between the missions was a little annoying as I had to read them… come on man I read enough during the day when I play a game I want someone else to read stuff for me.  Apart from that the action is fast and furious, you get to play with four new recruits as the original Ghostbusters sit back at head office eating pizza and playing video games.  Not a bad life get the newbs to do the work while you reap the rewards.
During the week I got to watch Ben (Link) and Michael play Child Of Eden on the Xbox 360 Kinect (check our preview here) over at the UBISOFT Offices in Sydney, and I totally fell in love with it.  It's AMAZING, ITS BEAUTIFUL, ITS VISUALLY STUNNING and so many other things as well. I would urge you all to get this game once it comes out.  It's simple to play but hard to master, director Tetsuya Mizuguchi-San has done an amazing job with this game from the music to the simple gameplay mechanics.
I've also stated played Gameloft's Legend of Zelda/Fable clone: Sacred Odyssey: Rise Of Ayden. It's on special at the moment (pick it up here, and check out our preview for the game here).  If you're into those action/adventure games like Zelda or Fable, Sacred Odyssey is right up your alley.  It's simple to play and has a great story with a truck load of quests to complete.
I also mentioned last week I was going to get an Apple iPad2 and do all that wacky stuff like tether it with my iPhone, but I wasn't going to wait in line for 4 hours like an idiot to get one.  So I'll have to wait till the Apple store get more in, hopefully in the next week.  But what I'm looking forward to picking up this Thursday is the new Nintendo 3DS.  Yes I know it's already out in JAPAN and will be released in the US on Sunday (Hate living in Australia – we are always the last to get everything) but this is something I'm not going to miss out on.  If I have to wait in line like an idiot for 10 hours I'll do it 😉
Senior Editor: Travis Bruno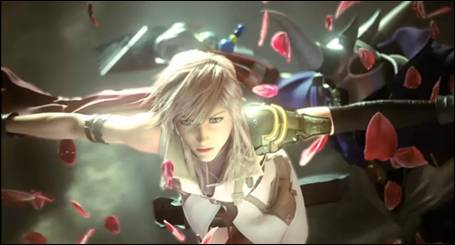 I started out my week spending a majority of my time playing Ar Tonelico Qoga but since I ended up getting Yakuza 4 and Dissidia 012[duodecim] Final Fantasy in the mail both of those have definitely taken up the rest of my time. Considering the long name Dissidia 012 has plenty of content to go along with it but unfortunately the storyline is lacklustre. Be prepared to see both my review of Dissidia 012 and Yakuza 4 on the site shortly. Besides playing what I have to review, I've still been dabbling with Koihime Musou and have yet to complete all of the different routes despite the game's simplicity. Managed to get my hands on Crysis 2 but haven't really been able to commit a lot of time to it yet so I know that it will be one of the titles I'll be working on this upcoming week as well. Still a pretty varied week overall for me.
Senior Editor: Jed Bradshaw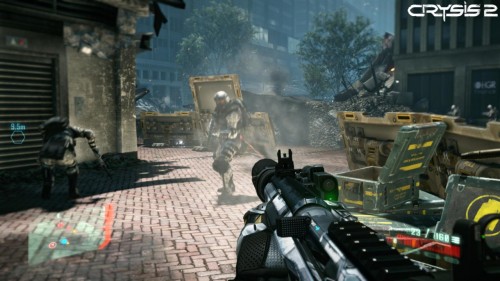 I have been playing Barista for most of this week, but I also had time to go get Crysis 2 on the day of release and review it (check it out here). Luckily, this saved me from a lot of tedium, and injected my life with a bit of badass.  Yeah!
Crysis 2 is a fantastic game that is engrossing, filled with great characters and sweeeeeeet gameplay.  Who doesn't want a nanosuit with awesome powers? The nanosuit allows you to sneak around while invisible, armor yourself against grendaes and jump like a, uh, jackrabbit? Maybe kangaroo? I'm not sure, but you can jump pretty high. Complemented with a high adrenaline story, this sets the bar for FPS games.
I have also been playing Pix'N Love Rush for PSP Minis – expect a review soon. I can't wait until next week, as I will finally be playing through my backlog.
Editor: Ben Webb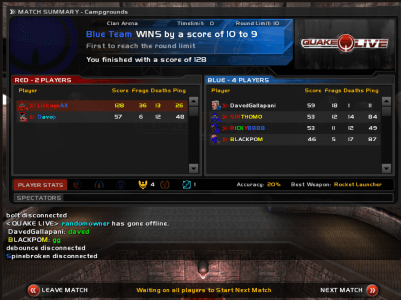 This week I have been playing Dragon Age 2, Rift and a tonne of Quakelive.
As our readers may be aware, I recently put up the review to Rift which details the game and what to expect from it.
In regards to Dragon Age 2: I have been playing the PC version and am thoroughly enjoying it. I went into it expecting it to be quite console-ised, but was quite surprised when it felt just as a PC game should.
And lastly, QuakeLive: I've been playing this game for roughly two years now and have steadily been getting better at it.  I frequently come first or second on any team that I am placed on and am generally within the top 3 players in the whole match. Though, lately I feel as though I've started lose some of my skill, or I'm starting to cap on my abilities. Regardless, I'm skilled but am humble enough to admit that there are players out there that simply eclipse my skill.
Editor: Jack Joly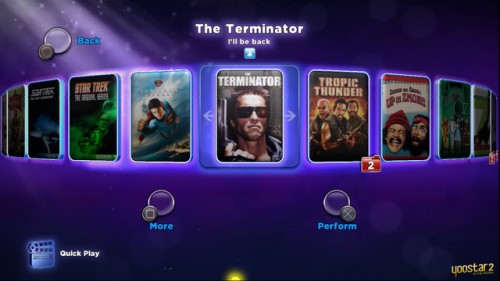 I've mainly been playing the Xbox 360 this week, with a number of titles getting their share of the action. Of course I was playing Yoostar 2 on Xbox 360 Kinect before writing up a review. It is an absolutely hilarious game to play for a couple of evening's amusement, but soon you'll lose interest and parts of it aren't very well thought-out. As well as this, I played Dragon Ball: Raging Blast 2, an over-the-top beat 'em up which is fairly average, and some XBLA games have had some playtime this week, namely Full House Poker and Ghostbusters: Sanctum of Slime. Full House Poker is an excellent casual game when you fancy chatting with some mates and throwing down some chips, whereas the less said about Ghostbusters: Sanctum of Slime the better. In my experience with the game so far, there was a lot of bugs that need to be ironed out to make it enjoyable.
Editor: Michael Irving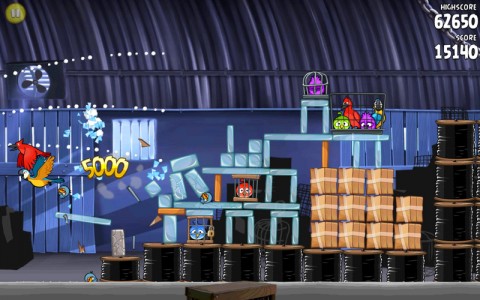 I told myself I wouldn't get into Pokémon Black, but I knew I wouldn't be able to help it. As with each generation before it, I'm now hooked. Conveniently, there's a lot of train travel in my routine lately, so I have plenty of time to hunt down and imprison the next 150 critters.
But this week that had to compete for my travel playing time with the new Angry Birds Rio, which I blame Phil for getting me into. But at least I can justify my quest to get three stars on each level as "research" for my review.
During the infrequent times I get to spend time at home, I'm into the online multiplayer for Left 4 Dead 2 at the moment. I love the Versus mode, trying to determine the best techniques and places for each Infected character's abilities, and the co-ordination required for both teams. I find it's much more dynamic than your usual team-based shooter. Teamwork is not just a strategy – it's the only option.
Editor: Kelly Teng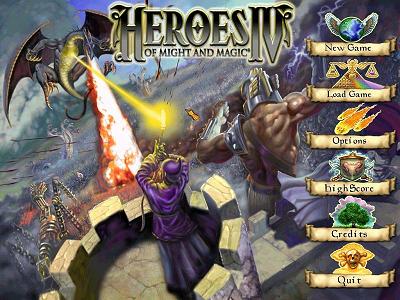 This week I've been dabbling more in DVDs than I have in games. I had a pile of Madman DVDs lined up (AvN, A Town Called Panic, IP Man: The Legend is Born) to watch and review so that was my first priority. Other than that, I've been going a bit old school and playing some Heroes of Might and Magic IV. When I saw the Collector's Edition for Might and Magic: Heroes VI had been announced, I immediately started playing the old ones again to remind myself of how awesome the series is. I hope Heroes VI will update the graphics a bit, but other than that the game is still great. I'm also still running around in Mass Effect 2, and debating whether or not to buy a Nintendo 3DS when it launches in Australia this Thursday.