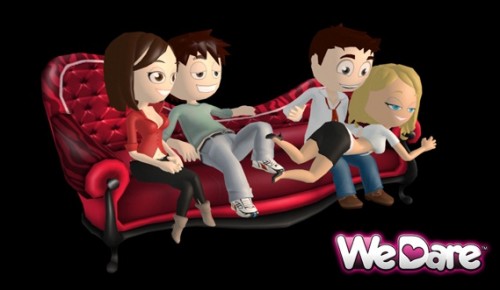 Following on from the announcement that We Dare wouldn't be coming to the US, it has now been announced that the game is being withdrawn from its UK release, originally scheduled for this Friday.
In a statement to British newspaper The Daily Telegraph, Ubisoft said "Following the public reaction to the 12+ rating of We Dare, Ubisoft has made the decision not to sell the game in the United Kingdom".
The game sparked both media and public uproar when it was revealed that We Dare, marketed as a "flirtatious" game for adults, had been awarded a PEGI 12+ which may have been suitable for the content, but in reality didn't cover some of the material and implications of the game.
While it seems the use of the word "kinky" in the promotion of the game may haunt Ubisoft for quite some time, the European release of the game is still going ahead on both PS3 and Wii.