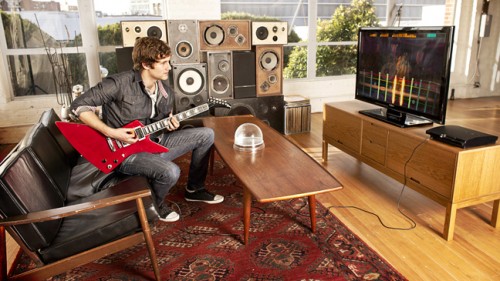 With Activision calling time on the Guitar Hero franchise only a month ago, it seems Ubisoft have seen an opening in the market and are making their delve into the music game genre with a new IP called 'Rocksmith'.
The game will supposedly use real guitars as opposed to plastic peripherals, with the ambitious aim of teaching you real guitar chords instead of fairly redundant button-pressing. Ubisoft's senior VP of marketing Tony Key described it as "a music experience" rather than just a "party game".
Ubisoft is said to be in talks with guitar manufacturer Gibson to produce guitar bundle that is reported to cost around 200 US dollars, although Rocksmith will comes with a standard input jack that can plug most electric guitars into a PlayStation 3 or Xbox 360, though not a Nintendo Wii.
Rocksmith will roll out around September, boasting of a set list of 45 songs from the likes of the Rolling Stones, David Bowie, Nirvana and the Animals.