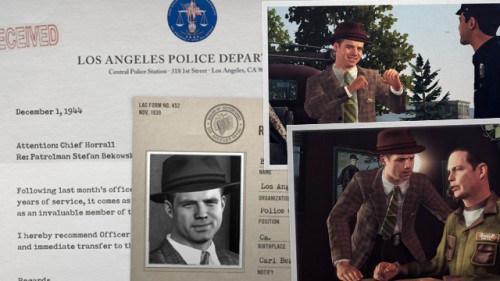 What is a detective story without a sidekick? Answer:  a story with no wise cracking comedic relief and no heart, thats what!  Luckily, Team Bondi has recognized this fact and included Stefan Bekowsky in the upcoming video game, L.A. Noire.
He is one tough cookie who lays the smackdown on the ruffians and yet is also not above goofing off while on duty. Sounds like my type of guy!  Get ready to meet this dude on  May 17, 2011.
If you want more info on one Detective Stefan Bekwosky, go to his Rockstar bio page here.  While there you can download the newest HD wallpapers.