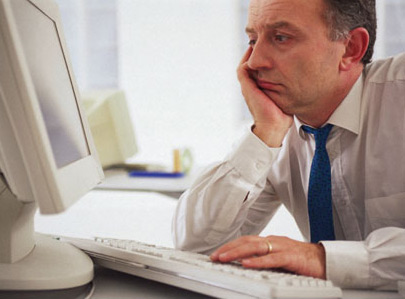 Ever wish you were a game developer?  Who wouldn't?  You enjoy playing games, you're a unique minded individual with cool and innovative ideas of your own, you'd make a great game designer.  One problem, that's not how the industry works.  Many gamers, hardcore and casual alike, have wished at one point or another that they could make games for a living.  Conceptually, it's a sound idea.  Your passion is video games and you want to turn that passion into a career (just like all of those terrible commercials that play on G4 tell you).
Find somebody who works in the industry and ask them how great it is.  I've had several friends in the industry over the years and can tell you that it is VERY stressful.  They will tell you that while they may love it (notice the may here), it certainly has it's problems.  Long hours, low pay, constant threat of being laid off, very competitive, etc.  The list can go on and on.  What I'm saying is, this isn't the worst job in the world, but much of what it entails is masked by notion of, "'You're going to be making games for money!".  Check out this video to see what I mean.
[pro-player width='530′ height='253′ type='video']http://www.youtube.com/watch?v=lGar7KC6Wiw[/pro-player]
This is not an exaggeration or a microcosm of what it's like to work in the gaming industry, this is what it's honestly like.  If you think you can handle it then more power to you.