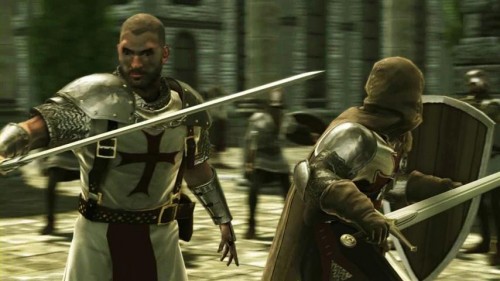 Kalypso Media's upcoming medieval adventure, The First Templar, has been given a new video showing off some gameplay. Supposedly, the action-adventure game will feature co-op multiplayer options, as well as the obvious single player alternative.
This trailer is still keeping everything under wraps and not giving a lot away in terms of story, setting, or exactly how gameplay will play out. One thing is for certain: battling is going to be a brutal, blood-thirsty affair, with ruthless attacks represented by the visual results onscreen. Be sure to check out the trailer below if you're interested:
The First Templar is slated for a release date this May on Xbox 360 and PC.