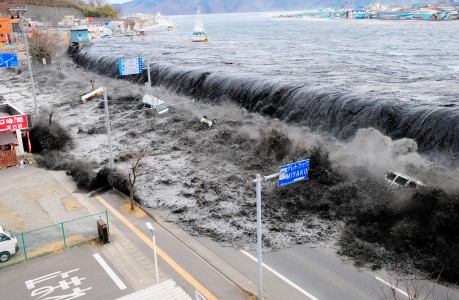 You can say what you want about Square Enix when it comes to how they handle their games but one thing is certain, they are run by some classy guys.  In the wake of the devastating earthquake and tsunami that have hit Japan over the past few days, Square Enix is shutting down it's online games (Final Fantasy XI and XIV) in order to conserve power to support its country.
Quoted from Square Enix, "Due to the continuous earthquakes occurring in the eastern regions of Japan since Mar. 11, 2011, the power companies in Japan have encouraged everyone to cooperate by conserving as much energy as possible as it is feared there will not be enough power supply. Based on the current situation, we have decided to shut down the game servers temporarily, and therefore to suspend services of FINAL FANTASY XIV, FINAL FANTASY XI, and PlayOnline temporarily.
The services will be temporarily suspended for at least a week starting on Mar. 13, 2011 3:00 (PDT). We will provide an update regarding the reinstatement of the service as additional information becomes available. In connection with the temporary suspension of services, players will not be billed for any PlayOnline service throughout the April billing cycle. Additional information regarding this matter will also be posted as it becomes available.
We apologize for any inconvenience this may cause, and thank you for your understanding of this unusual situations."
It is unsure if this will have any true beneficial effect for those in need.  This may very well be a clever PR stunt to put Square Enix in the spotlight as it is no secret that FFXIV has been failing miserably.  Square Enix may very well be able to simply afford to shut down their servers for the time being in an effort to garner some attention out respect for actions.  That being said, they are doing this act of good will gratis, waiving the monthly fee for players for the month of April.
No matter what the true intent behind their actions, Japan has suffered a tragedy this week.  If at all possible, donate some funds to the Red Cross in an effort to aid those in need.