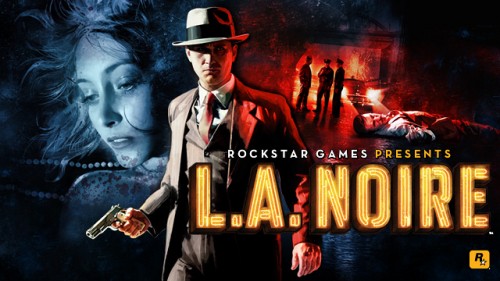 A number images for crime thriller set in 1947, L.A. Noire,  published by Rockstar and developed by Team Bondi, have been released as downloads for your personal use. They are available on the  Downloads section of the L.A. Noire site
This banner above (which is the official cover art in widescreen billboard form) is just a taster of what is on offer, with plenty of other downloadable pictures in a number of different sizes, making them suited for use as a Desktop wallpaper, an online avatar, or a buddy messenger icon.
L.A. Noire arrives on shelves on May 17th in North America, and May 20th in Australia, New Zealand and Europe.