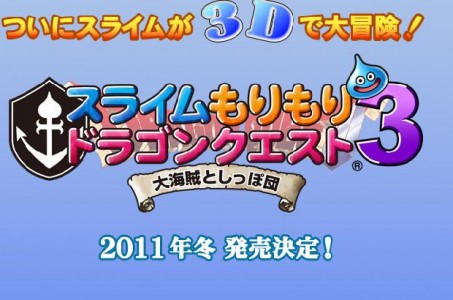 In the past five years we have seen quite a few Dragon Quest titles, but there was one that hit the DS near the start of it's lifespan that stands out from the series genre-wise, that being Dragon Quest Heroes: Rocket Slime. If you have never had a chance to try the oddball title before, it was a top-down adventure where players took control of Rocket, a slime from the town of Boingburg who has to rescue 100 slimes who have been locked away in chests.
The reason why I am bringing up Rocket Slime is due to Square-Enix of Japan putting up a new website that now confirms that a brand new sequel to Rocket Slime is on it's way and to the 3DS at that. There isn't any actual gameplay footage on the new website as of yet, but there is a shiny logo that boasts the game's title, "Slime Mori Mori Dragon Quest" as well as a list of features which include the "spot pass" function of the 3DS as well as full internet support. This new title is also looking to have a "pirate/sea" theme going on by the looks of it, so it will be interesting to see how that plays out.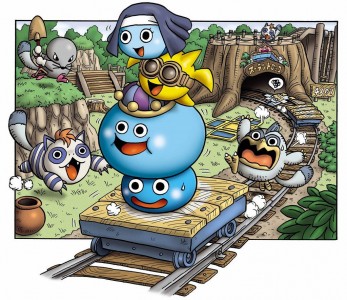 Rocket Slime to this day is impressive due to the crisp, colorful visuals and witty dialogue, and now that the sequel is making a comeback in full 3D, it will be exciting to see where this growing series is headed next.