Madman has an exciting lineup for June 2011, with Oscar nominated films, live action, television series' and animation to satisfy even the most demanding viewer. When the days grow shorter, our electricity bills will grow larger with an awesome range of entertainment to watch on those cold nights.
We've picked out a selection of our favourite DVDs from their lineup to share with all of you.
Film: Howl
James Franco from 127 Hours and Spiderman stars in this docu-drama about Allen Ginsberg, the American poet. Howl tells the story of Ginsberg's life, his masterpiece, and features a dramatisation of an obscenity court case which followed the publication of his poem, Howl.
Release date: 1st June, 2011
Price: DVD $34.95/No blu-ray
Film: Holy Rollers
Jesse Eisenberg (remember the guy from The Social Network?) stars in this teen drama based on real-life events when Hasidic Jews were used as drug mules for ecstasy in the late nineties. Eisenberg plays Sam Gold, who lives in Brooklyn and has an arranged marriage all lined up for him. When the marriage falls through, an Israeli gangster convinces him to transport 'medicine' for money.
Release date: 1st June, 2011
Price: DVD $29.95/No blu-ray
Film: Reign of Assassins
"There will be kung-fu!" is all you need to know about this film. Michelle Yeoh from Crouching Tiger, Hidden Dragon plays an assassin named 'Drizzle' who double crosses her master, The Wheel King, and escapes with his loot – the remains of a Buddhist monk which she wants to return to their resting place. Of course, The Wheel King sends his disciples to find her in this swords and sandals epic.
Release date: 1st June, 2011
Price: DVD $29.95/Blu-ray $39.95
Live Action: Evangelion: 2.22 You Can (Not) Advance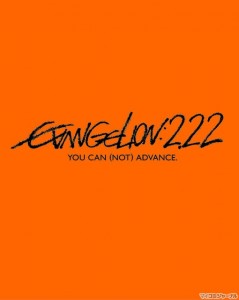 Hideaki Anno brings fans of Evangelion yet another live action, following the success of Evangelion: 1.11 You Are (Not) Alone. The deadly onslaught of the Angels is escalating, and it is up to the Eva pilots again to save humanity. Shinji and Rei are joined by Asuka and Mari in this highly anticipated sequel.
Release date: 15th June, 2011
Price: DVD $29.95/Blu-ray $39.95
Television: An Audience with Billy Connolly
Our favourite comedian is back with more stories and jokes to entertain the masses. This show sees Connolly performing for a small audience, swearing and shouting away. The DVD features the 50-minute broadcast and a 100-minute "much swearier" version for those who just can't get enough.
Release date: 15th June, 2011
Price: DVD $24.95/No blu-ray
Animation: Lucy, the Daughter of the Devil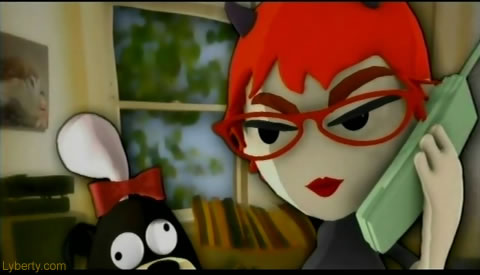 adult swim provides audiences with yet another dark, comedic storyline. Lucy is an art-school graduate and a bartender who lives in San Francisco…with the Devil as her father. She has to fulfill her destiny as the Antichrist, but at the same time has a crush on a DJ called Jesús who is (you guessed it) the second coming of the messiah.
Release date: 15th June, 2011
Price: DVD $29.95/No blu-ray