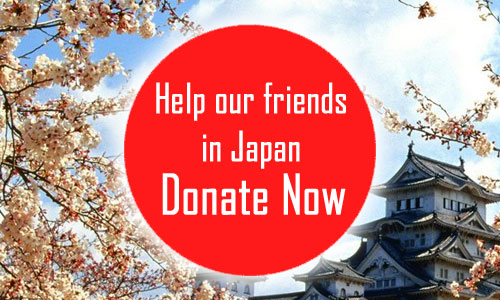 It's easy for us on the other side of the world to forget that while it may not be on the news ever day anymore, there are still people in Japan who don't have a bed to sleep in, a dinner to eat, and a home to go back to.
We know that many think Japan is a rich country that doesn't need help, but in the time of disaster everyone needs help. That's why AppsJP is urging gamers to make a difference as well with a SAVE THE VICTIMS IN JAPAN campaign. This campaign is designed to encourage you to donate or take some action towards the devastation in Japan. In return, AppsJP is doing a giveaway on apps for spreading the word and helping those in the affected areas.
For more information, visit the page here and jump on board. Don't forget – if you donate, you can also earn CubePoints at Capsule Computers to redeem towards games and apparel. Just visit this page for more information.
Lend a hand. Don't buy your gaming magazine this month, or take the $10 you would spend on fast food and give it to people who need it more. Remember, for the media this disaster might be over…but for the people of Japan, it's just the beginning of a long journey of rebuilding their towns and their lives.