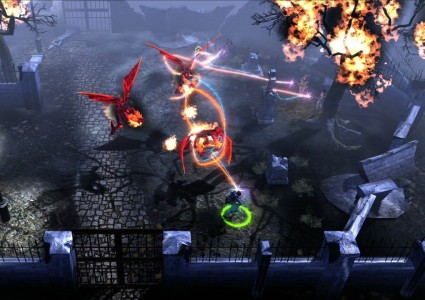 Ghostbusters: Sanctum of Slime has been given a brand new multiplayer trailer which aims to show off the four player co-op features in action.
The standout feature of the title is the four player simultaneous co-op which sees the player take on the role of a brand new rookie ghostbuster, part of a team of 4. Rookie Ghostbusters will face the dangers of the eerie world alone or with a ghostbusting team of friends both locally or online through the game's multiplayer capability. Players will travel through a number of locations in New York City and eliminate the ghostly threat dwelling there.
Ghostbusters: Sanctum of Slime will be out March 23rd for PC, PSN and XBLA.