Good news for Final Fantasy fans, Square Enix has today released details on the upcoming PSP exclusive Final Fantasy IV remake entitled 'Final Fantasy IV: The Complete Collection' which will, for the first time, link Final Fantasy IV and its sequel The After Years in one. The game will feature both original and brand new scenarios with enhanced 2D visuals for the PSP, as well as extravagant computer generated movies that the Final Fantasy series is known and loved for.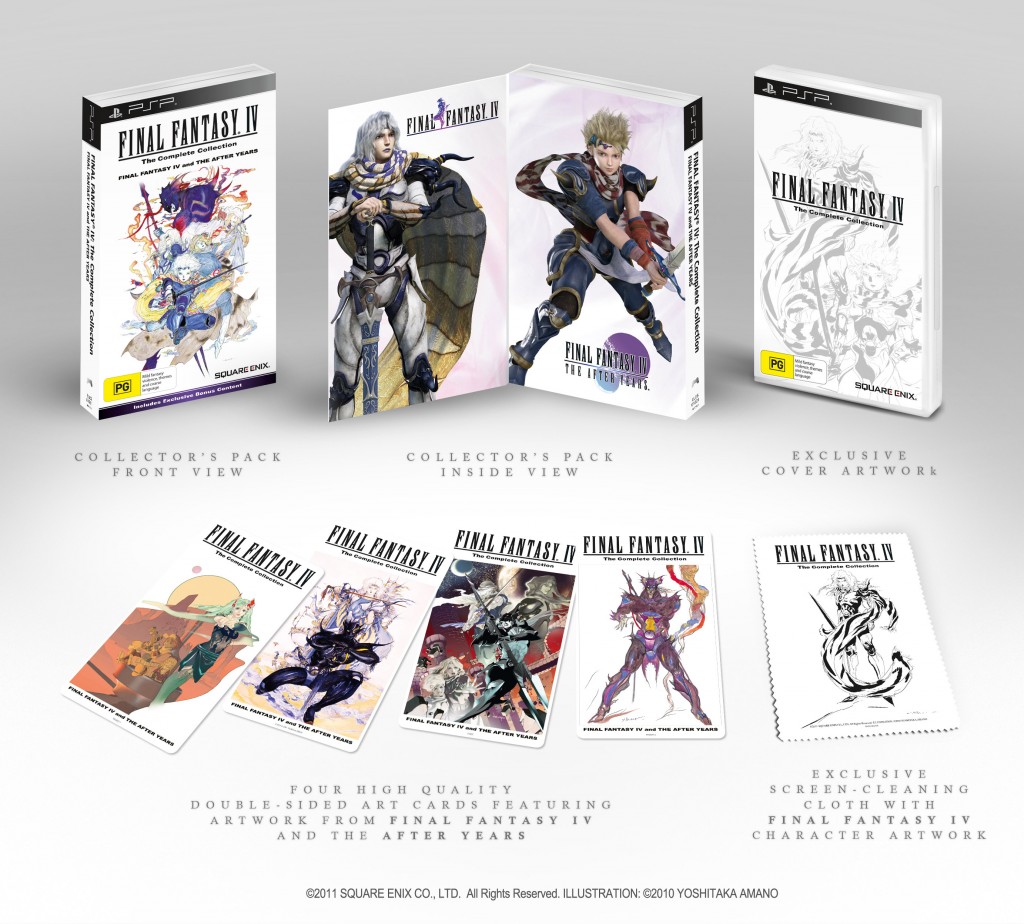 A Special Edition of the game will be available through pre-order and will include a number of exclusives including high quality Art Cards featuring artwork from Final Fantasy IV and The After Years and a screen-cleaning cloth decorated with Ceci from Final Fantasy IV, which will all be included in a fold-out presentation box. But that's not all, the special edition also includes exclusive downloadable content for upcoming super smash brother-esq fighter 'Dissidia 012 Final Fantasy'.
Final Fantasy IV: The Complete Collection special and standard editions will be available for the PSP in Australia on April 28.
For more information on Final Fantasy IV: The Complete Collection visit FF4CompleteCollection