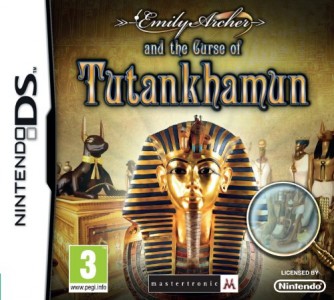 Mastertronic have announced today that their upcoming  hidden object game on Nintendo DS, Emily Archer & The Curse of Tutankhamun, will be available from 18th March.
The adventure is set against the backdrop of 1920's Egypt. You play as Lady Archer who is invited to Egypt to see the priceless treasure of King Tutankhamun by her friend Lord Carnarvon. But, she arrives two months later to find her dear friend murdered and the mask of Tutankhamun stolen. You must use all your hidden object skills to get to the bottom of this mystery, solving the murder and retrieving the missing mask of Tutankahmun.
On your journey you will search 30 different scenes over locations including tombs, hotel rooms and excavation sites. As well as the hidden object aspect of the game, it will also include 30 mini-games to play through along the way.