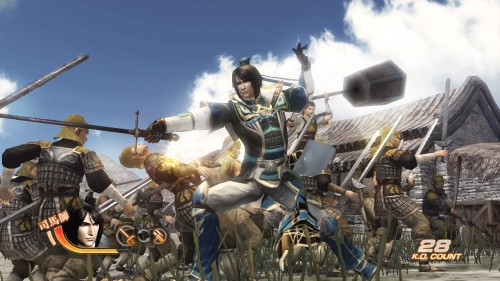 Dynasty Warriors 7 was shown off at the Game Developers Conference, and Tecmo Koei was kind enough to film some of it.
Releasing on April 1, 2011, the game will tell the story of "Shu, Wei, Wu and the new Kingdom of Jin."   It will be  available on the the Xbox 360 and PS3.
Although the Dynasty Warriors franchise has had many games, this game does introduce a new element.  Called Conquest Mode, you can basically take up your favorite character, run around and kick ass.  Plus you will earn extra benefits like the ability to create new weapons.  You can also choose your favorite songs from the game to play in the background while you play this mode.