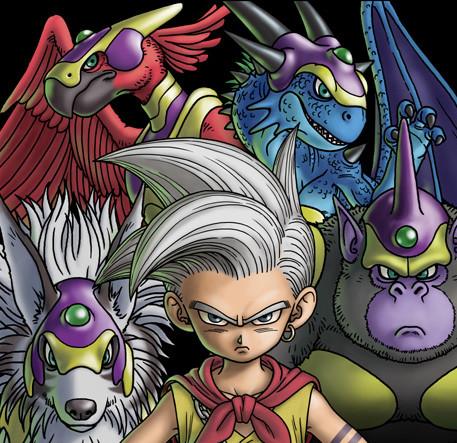 This bit of news will probably only really matter to a select few, but it is still some rather gloomy news for fans of Dragon Quest Monsters: Joker. After four years of service, Square-Enix are finally pulling the plus on the World Cup Wi-Fi function on the game, which let players' monsters compete online with players all over the world in a tournament style bracket.
Square have now listed this statement on the official DQM:J site to further elaborate:

WILDCARD WORLD CUP INFORMATION
Notice re: Wildcard World Cup Service
Thank you for your support of Dragon Quest Monsters: Joker.
We will be concluding our Wildcard World Cup service effective as of Thursday, March 31, 2011.
We appreciate all of your support for the past four years since the launch of this title.
Please see below for the details.
Final Registration for Wildcard World Cup
Wednesday, March 30, 2011, 6:00 PM PST
Discontinuation of Service
Thursday, March 31, 2011, 7:00 AM PST
As of, 7:00am PST, on March 31, 2011, the ranking page will no longer be available for viewing.
You will still be able to enjoy the single player mode and DS Wireless Play even after the Wildcard World Cup service is terminated.
Once again, we would like to thank you for your support.
I just recently started playing Joker, so this news is a bit depressing, but the online mode should still not be a big enough of a reason for players to check out this awesome little title in the series, especially if you are a Pokemon fan as it shares many similarities such as battling and training monsters. There has been a sequel released in Japan a while back, so hopefully that will see the light of day overseas to make up for the loss of this function, but for now players will have to stick to wireless battles to put their teams to the test.