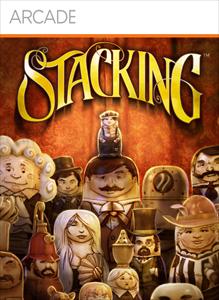 Get ready for April!  It has been announced that Charlie Blackmore's adventures will continue in the early part of that month.
When you download the expansion, you will be able to help Levi, the hobo who helped you in the game, reclaim his royal heritage in the kingdom of Camelfoot!  "The Last Hobo King" will feature an all new world in the form of said kingdom, and you will be able to again cause awesome mayhem with your special stacking doll powers.  Specifically, you will be able to discover 15 new dolls, complete original hi-jinks and earn achievements/trophies specific to the unique adventure.
If you want more info on the game, read our review here!  It is an amazing game that will benefit greatly from the DLC.