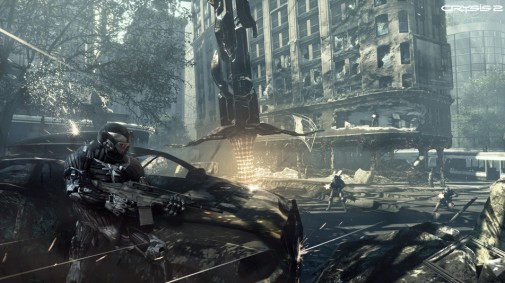 Another fast-paced, high-energy trailer has been released for Crysis, this time with even more focus on speed, hence the 'Be Fast' title. The trailer showcases a lot of gameplay where you are travelling so fast, the surrounding environment is slower, and by the looks of it the game will feature some nice slow-mo effects to go with this.
The video also shows more jumping from building to building, with the adventuring elements introduced into this FPS, as well as new abilities relating to the character's superhuman speed, strength and agility. There's even subtle hints towards the storyline amongst all the action.
Roll on 25th March when Crysis 2 will be released on Xbox 360, PlayStation 3 and PC.