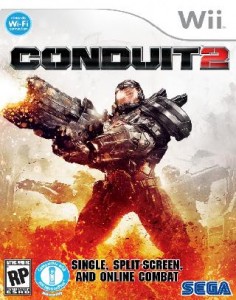 Upcoming shooter from SEGA for the Nintendo Wii console, Conduit 2, has a new trailer.
This trailer, titled Environment, shows us the various environments in the game. The Environments in this game vary between locations and are quite stunning, especially for a Wii game. The trailer doesn't just show off the environments though, it also shows us some of the awesome gunplay and and some different weapons.
From Siberia to the Amazon forest; even places in between, Conduit 2 simply looks amazing. The trailer also pumps an amazing tune throughout, which is hoped to be of the quality of tracks in the final product.
The weapons range from Submachine guns to Alien weaponry.
Conduit™ 2 is the epic sequel to last year's award-winning Wii-exclusive, The Conduit. Picking up on the heels of its predecessor, Conduit 2 puts you on the embattled front lines of the war to save humanity from the alien onslaught.

Travel to the far ends of the earth to put an end to the struggle. The enemy is everywhere and the deck is stacked – trust no one. Turn the tide with the most powerful arsenal ever assembled and bring the alien menace to its knees.
For more information check the Conduit 2 webpage.
Or check the Trailer attached below.