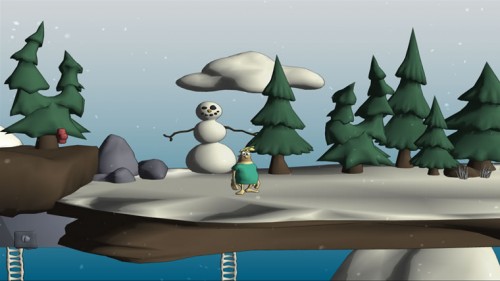 Many of you have probably Played Cloning Clyde on the Xbox 360, it has been on sale multiple times and is quite an addicting platformer. It is now on XBLA's "Arcade Hits" collection and you should definitely check it out if you haven't already.
However, if you aren't an Xbox 360 player and are more of a PC player, fret not! Cloning Clyde is making its PC debut Tuesday, March 15, on Steam. The game will be available for purchase for 4.99 USD (£3.99 / €4.99).
According to the developers the steam version will include many extras; "We set out to make Cloning Clyde a perfect fit on Steam," said John Nielson, founder of Bacon Wrapped Games. "So we updated the game by adding new features like Steam Achievements and Stats. We reworked game's achievement set, adding 13 new achievements to the existing 12, making a total of 25 achievements that Steam users can unlock in-game." Hopefully the 13 new achievements will present extended replay value and tons of new challenges.
Are you able to save all of Clyde's Clones who seem to have now spread to the PC as well? Find out when the game releases on March 15th for the low price of $4.99 (USD)