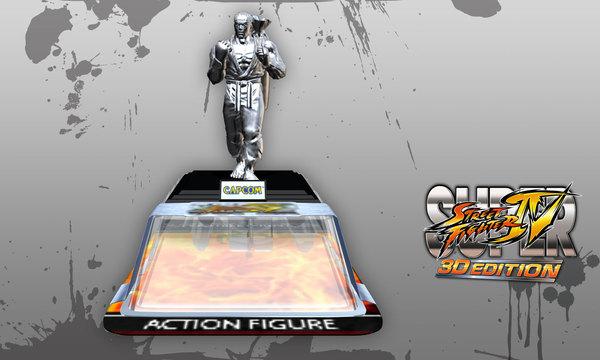 I have been putting my 3DS through some pretty heavy gameplay, and one of the most stand out titles on the system that I have been working on is Super Street Fighter IV 3D. If you own the game I am sure you are aware of the figurines which you can unlock as you play, but Capcom have now been generous enough to give away a code which will let players unlock the Platinum Ryu figurine for the game. As you see in the picture above, it is certainly the holy grail of figurines and there should be no reason not to hurry and get this entered in as soon as possible.
The code is : DPrkMnybCd
So go, enjoy your free figurine. Just don't forget to say thank you to Capcom for being awesome enough to give it away. You can thank them yourselves on their official twitter (@capcom_unity).