64th Street – A Detective Story
Run through New York in the 50s and track "the Legacy", an evil organization responsible for many kidnappings. Try to find the daughter of one of the most influential men in town. Play the atypical detective duo Rick and Allen. Both are ready to fight the villains and free the girl!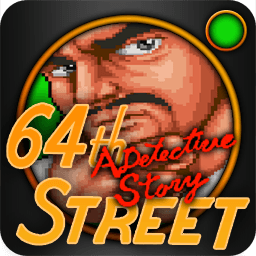 With the release of 64th Street – A Detective Story set for mid-March 2011, developer and publisher of retro games, DotEmu, have kindly released some screen shots of the game as well as a video featuring some pretty awesome looking gameplay. Judging from the screen shots, 64th Street – A Detective Story looks as if it will bring back the arcade-style street-brawling we all miss (at least I do) from the days of Super Nintendo. This time however, thanks to DotEmu, we can take the brawling to the streets on our iOS devices. Be sure to check out the video and images to see what it's like walking the beat on 64th Street.