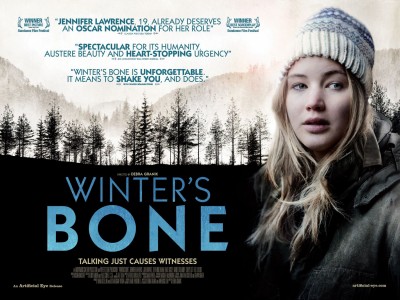 Critically acclaimed independent film Winter's Bone will be seeing a dual format release on DVD and Blu-Ray on May 20 from Gryphon Entertainment. Winter's Bone is a powerful fulm by Debra Granik, follows a teenage girl searching for her missing father in Missoiri's Ozark Highlands, whilst being caught up in a blood feud. The film is based on the country noir bestseller by Daniel Woodrell, and has been nominated for four academy Awards including Best Actress (Jennifer Lawrence) and Best Picture, as well as gaining awards such the Grand Jury Prize and Waldo Salt Screenwriting Award at last year's Sundance Film Festival.
"For an independent film made on a limited budget it is a great achievement," said Curious Film director Michael Wrenn "Curious are looking to be able to take on strong dramatic stories and feature films that larger companies and independents see as requiring too much in the way of specialist handling and bringing these to the market place."
Seeing almost $550K run at the Australian Box Office, the film is expected to receive even more awards for financial success once it hits home entertainment on May 20.