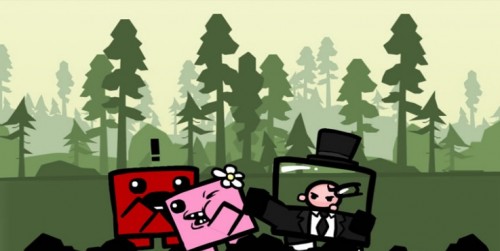 I'll make this post nice and short, because you have all probably already stopped reading and started turning on your Xbox 360 in order to play the two new chapters added to "The Internets".
That is a total of 40 new levels completely free!
Warning: Controllers will be broken while playing these levels.
ENJOY!!
Expert Remix (by Team Meat)
Character: Meat Boy
Difficulty: Very Hard
Levels: 20
The Expert Remix is flat out difficult. If you are still having trouble beating all the Dark World levels, you will definitely not beat any of these levels. The best levels in the game just got way harder!
Cramps (by NovaSilisko)
Character: Meat Boy
Difficulty: Medium
Levels: 20
This is the first Chapter not designed by Team Meat. The levels aren't too difficult with just enough challenge to keep you trying.
(If you don't have "The Internets" level unlocked, you can with the newly reduced requirements of either 15 bandages found or 40 levels beat.)