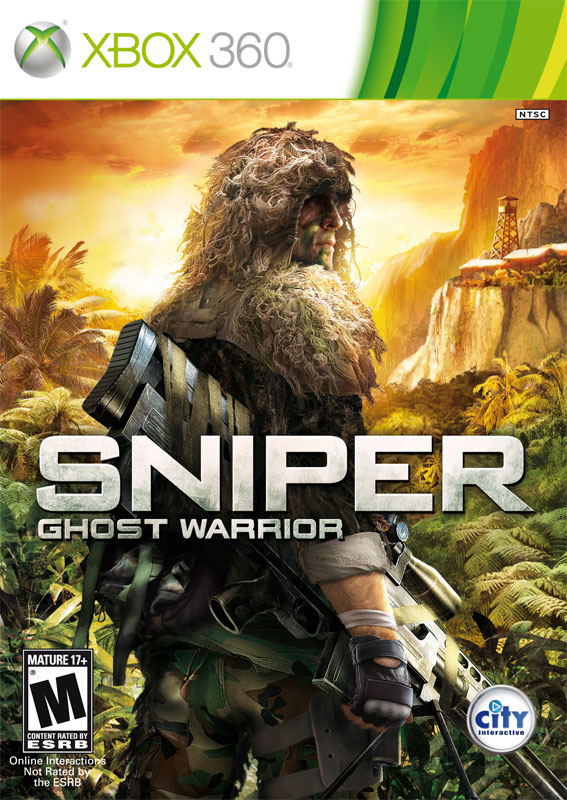 City Interactive have announced that they have now sold a million copies of the Xbox 360 title, Sniper: Ghost Warrior. This bit of news comes just a month before the Playstation 3 release of the title, and honestly it is a bit of a surprise considering other titles such as Enslaved only sold around half that. Of course, the celebration of success isn't stopping the developers from looking towards the future, as a sequel is also in the pipeline as well.
Here is an official statement from City Interactive on this bit of news:
"A lot of hard work and dedication by the entire City Interactive team went into the development of Sniper: Ghost Warrior, so we are understandably pleased about the worldwide success of the game," said Marek Tymiński, CEO of City Interactive. "This success is the perfect backdrop to reveal details about some of the fantastic games that we currently have in our development pipeline, including the sequel to Sniper: Ghost Warrior and a couple of unannounced projects."
First off, I must say a big congratulations go out to the whole team as Ghost Warrior was a superb offering last year. I think a part of this success was also due to the brilliant timing of release and just the fresh take on the sniper simulation concept, so it goes to show that you don't have to be Activision or EA to have a mega-hit these days. The PS3 version of Sniper: Ghost Warrior releases on March 22nd of next month, and I am sure we will be hearing of these exciting new "future projects" and continuation on the Ghost Warrior franchise from City Interactive very soon.