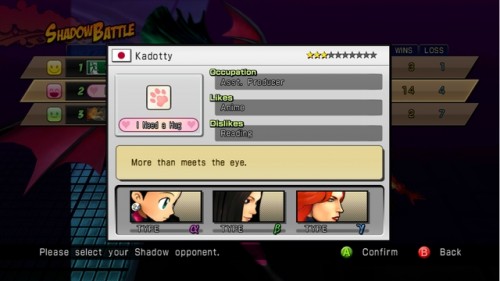 Ever plowed your way through a fighting game and thought to yourself the AI was just not enough of a challenge? Well there is good news for those who fall into this category as Capcom have now announced a new DLC add-on that looks to change this with Shadow Mode for Marvel vs Capcom 3. Releasing in March, these packs will consist of custom-built computer opponents, which are all crafted after famous players' unique styles and teams. Each pack will include three teams specifically made with their own personally programmed special techniques and preferences.
Capcom have already revealed what to expect out of the first Shadow Mode pack over on their Capcom Unity blog, which will be the team and AI of producer Ryota Niitsuma, as well as teams for Assistant Producer Akihito Kadowaki and a QA team leader.
I am personally loving the concept behind Shadow Mode as the idea of extra challenge of any kind is good, but crafting the AI after specific players including that of the creators and producers of the game is genius as it connects the players to the team that built the game, shattering the fourth wall if you will. We still have a little over a week before Marvel vs Capcom 3: Fate of Two Worlds launches but with all of the news flowing for the title, I am sure there is even more to be announced during the next week, so stay tuned and get those fight sticks ready.