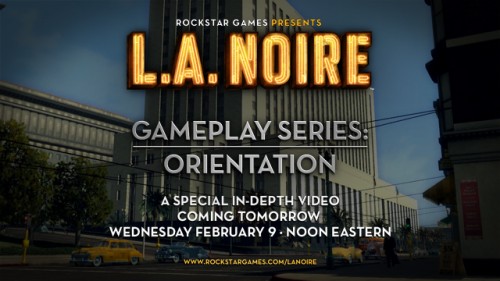 Later today (February 10), at around 4AM AEST, Rockstar Games will be launching a new webseries for their upcoming game – L.A. Noire.
The video will be dubbed "Orientation" and is said to reveal how the game features investigation, action and interrogation to 'defy standard game conventions' and to 'create a unique and captivating crime thriller unlike anything ever seen before.'
Set in 1947 LA, the game follows the story of LAPD detective Cole Phelps who must combat the rampant crime breaking out across the city.
Developed by Team Bondi, L.A. Noire arrives for PlayStation®3 and Xbox 360® on May 17th 2011 in North America and May 20th 2011 in Europe.
-Rockstar
The video will likely be posted in the Video Section of their website.