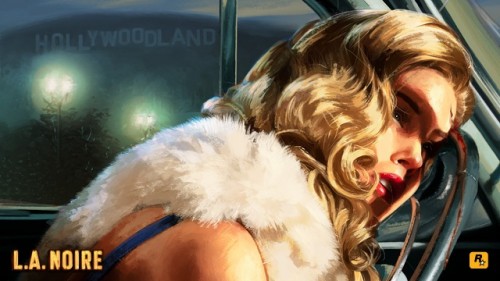 A new piece of L.A. Noire art is available for your viewing and ready to be placed on your deasktop.
The Fallen Starlet is now available as a hi-res desktop background, in all of the popular wallpaper sizes (including mobile formats) as well as avatars and buddy icons from the Downloads section of L.A. Noire site and the Rockstar site.

You can see a small version of the image above. Check out the full size, save it, and use it. Check out the other images while you are at it as well.
LA Noire is coming to the Xbox 360® and PlayStation®3 on May 20, 2011 in Australia, New Zealand, and Europe as well as May 17, 2011 in the United States.