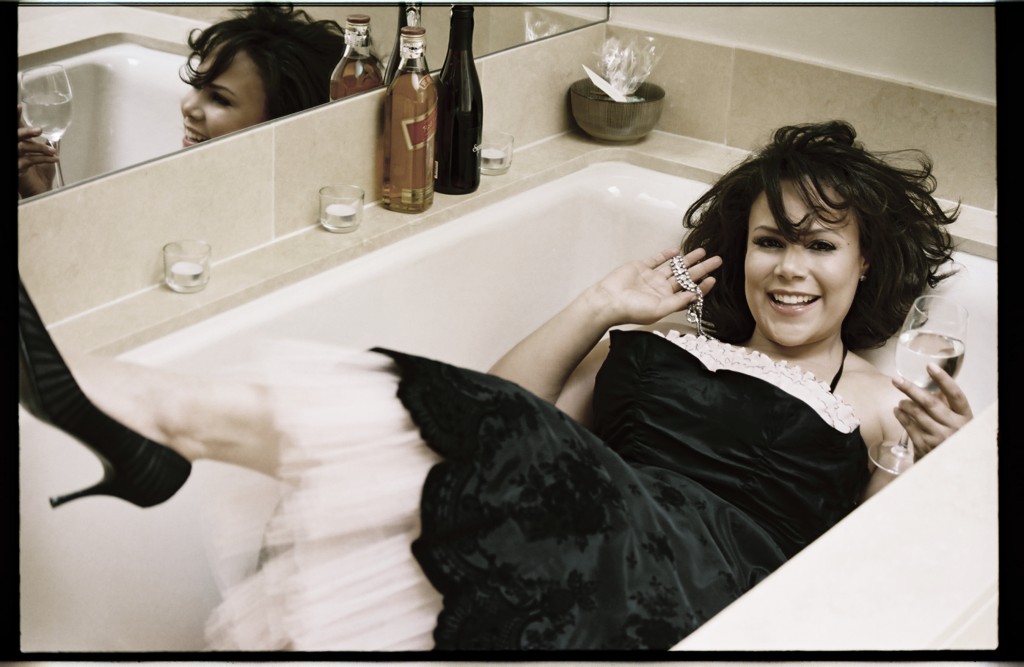 Anime fans love to watch their favorite shows and can pick out their favorite character from watching an anime almost instantly. But what about the voice actors and actresses who provide the voices to these different characters? We have had a chance to talk with Mela Lee who has provided the voices of Shinku for the Rozen Maiden series, Rena Ryugu from When They Cry – Higurashi, Yuki Cross from Vampire Knight and most notably Rin Tohsaka from Fate/Stay Night. She has had more experience than just working in anime however, you may recognize her voice from Blazblue as she voices the character Rachel Alucard as well. In our interview we had the chance to ask her a few questions which you can find along with her answers below.
1. What drew you into the field of voice acting?
I'd always been told I had a lovely voice and should look into it as a career. On a whim, I took a voiceover acting workshop (much like the one being taught at Armageddon this weekend). It was being taught by a prominent director and I was "discovered". So follow those dreams- they do come true!
2. Why did you decide to work with anime in the first place?
There was an audition for "Vampire Princess Miyu" that came through my agent at the time. The moment I began speaking, the casting director asked me to read for something else. I was very disheartened- but it turned out they asked me to read for the lead in another anime they were doing- "St. Tail". I booked it, and that was the beginning of my anime career. That being said- I'm awfully glad I waited for the perfect vampire role. "Yuki Cross" in Vampire Knight was worth the wait:-)
3. Which piece of work do you believe let you make your mark in the industry?
I'm not sure that I've quite "marked up" the industry just yet;-) However, I think with Shinku(Rozen Maiden), Rin (Fate Stay Night), & Rin(Blade of the Immortal), I began to hit a stride. This year with "Vampire Knight", I've been honoured to be a part of a series that has connected with thousands of fans all over the world- I have maybe left a bit of a mark with this role- But the fans and the series have definitely made a lasting mark on me- It's been an extraordinary year.Thank you.
4. Does being in your band, Magnolia Memoirs, lend to your talent as a voice actress?
Many voice actors are actually musicians and vocalists professionally. I think the ear we have for sound and expression through our instrument allows us to be successful VO actors.
Regarding Magnolia Memoir- we've been an ensemble for two years now(I've been writing jazz for three- I'm a late bloomer;-) I am the main composer and lyricist for the band and am surrounded by very talented musicians- Working with them has made me exponentially better- we all push each other to a level we wouldn't be at on our own- We're all best of friends. It's truly something magical- And(ps) ironically- although the boys are respectful fans of my talent as a vocalist and a writer-My roles in games and anime- gave me a lot of street cred with them;-) They are very supportive of my VO career.
5.What games are your current favorites? Which are your favorites of all time? Do you have a Xbox, PS3 or Wii ? Which one is your favorite?
– painful confession- I once had a three year old tell me…" Maybe this isn't your special gift, Miss Mela- but don't worry. We'll find you one" LOL- I think I'm supposed to stick to behind the scenes- I'm in awe of gamers- One of my friends is a professional gamer who tests new games- watching him makes me feel like- if we were ever invaded by ET's…the gamers would probably save the planet-:-)
6.Most recently you have been providing the voice of Yuki Cross in Vampire Knight. With Vampire Knight Guilty Volume 1 about to be released, will fans of the first season find the second season similar to the first?
The next season is stunning-It is the blossoming of the rose- thorns and all. The story just draws you in- I loved playing Yuki's transition into…well you'll have to watch;-)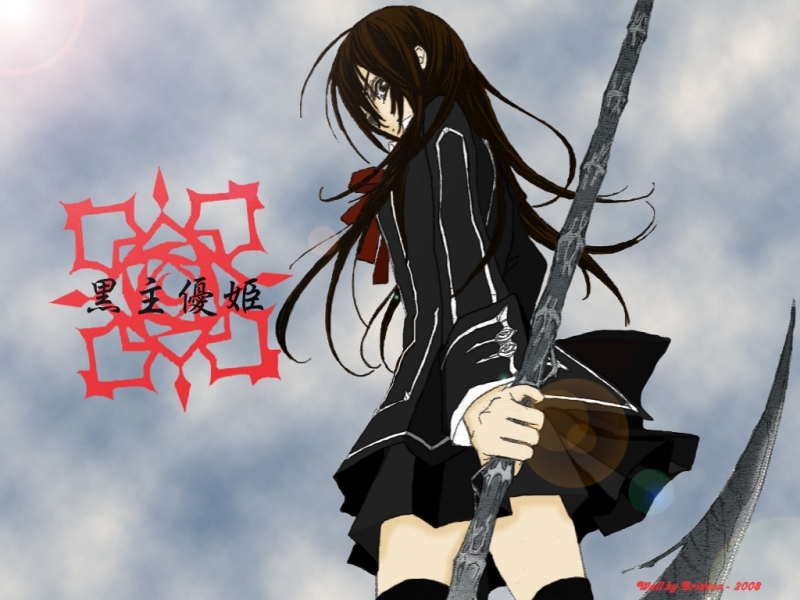 7. Out of all your roles in video games and anime, which is your favorite and why? Would you be willing to reprise your role should a sequel be released?
Yuki Cross- I'd love to play a few more seasons. Shinku from Rozen Maiden-I enjoyed that series very much. Rin- from Fate Stay Night. Goodness- It's such an amazing job to have, we'd all love to have another season of just about every character we play. We, just like the fans, feel sadness when we have to say goodbye to our characters
8. In the BlazBlue series you have done the voice of Rachel Alucard, was doing the voice work for a video game character much different from when working with an anime character?
In games, we don't have to work to picture- but due to animation sequences, we do have to work to a time code. It's much faster work, and very much a director's medium- Often times we voice our characters with very little knowledge of the occurrences/storylines in the rest of the game universe- So the director is keeping track of how we fit into to every possible sequence.
9. Do you have any geeky hobbies, such as Dungeons and Dragons, Anime, gaming, comic books, video games, world of warcraft, etc. If so, what are they?
I do like to collect interesting and rare memorabilia from my shows- I like to choose one item from each job- I'm always looking for that beautiful doll, scroll, or piece of fan art- Ummm- I also love to sew and repurpose vintage close- I love to vintage and antique shop. Each piece has such a story.
10. Was there ever a part that you wished to play in an anime but couldn't for any reason?
Lost roles. Twice now I have been cast in leads that scheduling meant a re- casting or a producer thought I'd be best in another role. Although heart wrenching at the time- in both cases, a much better opportunity came along that was perfect for me. I believe in timing.
11. I know that many guys absolutely suck at talking to girls, like one of our editors Link, and was wondering if you had any advice on talking to girls that they have never met before. Funny story about that, he totally missed an opportunity on his dream girl due to literal freezing on the spot in a shopping center, true facts. Like if they have absolutely no reason to be talking other than the fact one just noticed the other and have absolutely no reason to be talking at all.
Ok- I am in a band with all boys, in an industry with mostly boys- I love you all, but want to cringe when you stop being yourself and try to be something you're not for someone you like.
Confidence is sexy. Honesty is sexy. Having something that you really care about is sexy- Find what you are passionate about and then find someone who is passionate about that too- So you have something to talk about…to laugh about-to share. We like that- Also- one of the first things you learn in the art of negotiation is – The one asking the questions is the one in control. Ask a question. Listen to the answer. It will give you an idea about the second questions. Ask it. Listen. Pretty soon- you're not nervous about what to say, because you know what matters to the other person. And they think- you really care about what matters to them. And when we meet someone who listens, who cares..
We melt. And if we're not available…we tell our best girl friend about this great guy- who listens;-)- Go get 'em;-)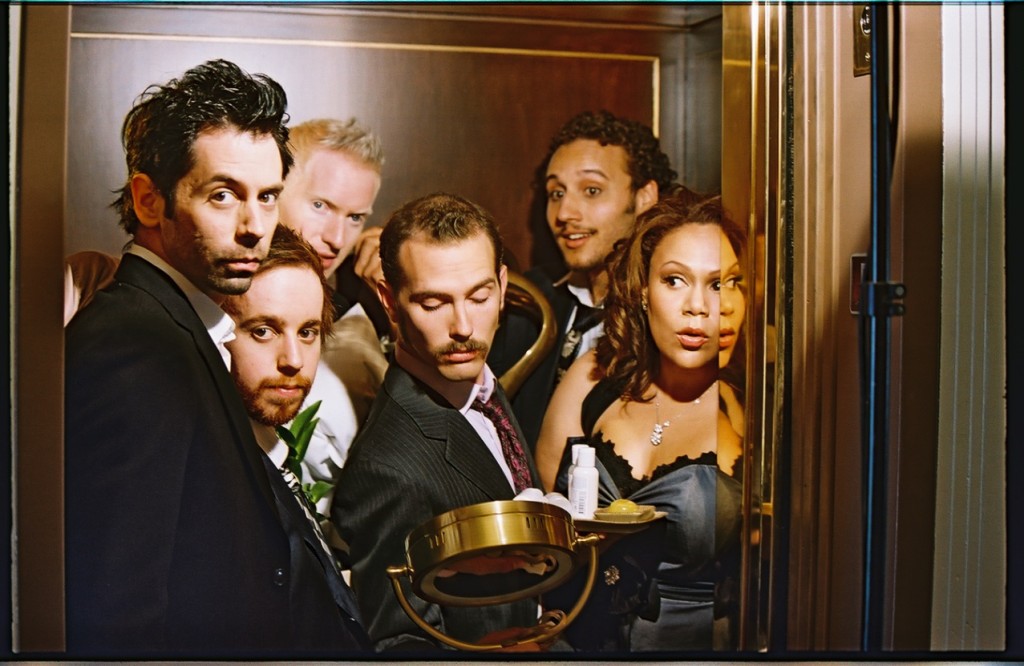 12. What do you think attendees of Armageddon can expect this year?
Armageddon- Is awesome. I've been a guest at Comicon in San Diego which is Ahhmazing. Armageddon rivals that. Oh- and there's a performance each day by a band that just got signed to a record label and has critics and fans cheering(wink and a mischievous smile) See the stars and then relax at the end of each day over at the mainstage- and catch a live set by Magnolia Memoir- and come say hello!
We'll be sure to do that Mela! We'd like to thank Mela Lee again for taking the time to answer our questions and give us a little insight into the world of voice acting.