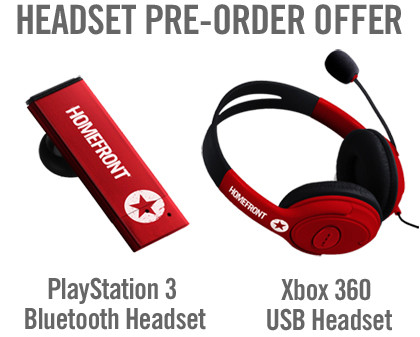 Well, if your into maximizing your video game buying experiences, then you may want to check out your favorite retailers and see what they are offering for pre-orders of Homefront.  If you buy the game from Best Buy, you can get a free headset.  Check out the sweet pictures above to see I mean.
Buying from Gamestop or GAME will net you some different items, specifically those of the digital variety, like the 870 Express Shotgun, air recon drone, auto repair ability and the SCAR L gun.  These little extra bonuses apply to the PS3 and Xbox 360 versions of the game.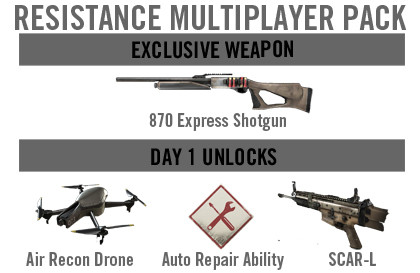 Even Amazon is getting in on the action for the game.  Get some new avatar clothes, a digital mini guide and a $10 credit for a another video game purchase down the road.
Check the game's Facebook page here for links to the Gamestop/GAME order pages or  click here to go to Amazon.  Buy from our online store here as well! 🙂 Just search 'Homefront' in the side bar.