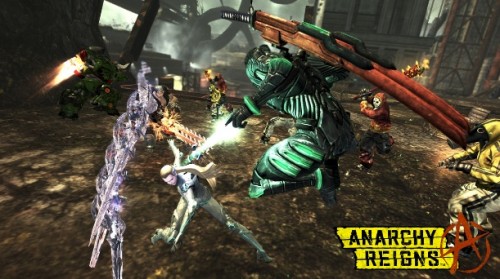 Finally, some proper footage has surfaced for Anarchy Reigns, Platinum Games' latest title which, until now, has remained shrouded in a mist of mystery. But now we can get a real feel for the gameplay by watching this latest footage – in fact, it doesn't look unlike Bayonetta which was released last year from Platinum Games.
The new trailer shows off a character known as Sasha, or to some, the Ice Queen, who uses weapons such as 'snow spikes' to take out opponents.
SEGA plan to release Anarchy Reigns in Autumn this year for PS3 and Xbox 360. Will you be buying Anarchy Reigns later this year, or is it still too early for you to decide? Let us know in the comments section below.