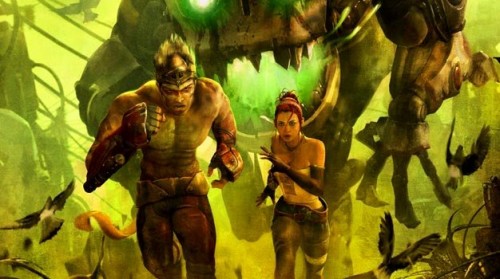 Namco Bandai has revealed the sales figures for Enslaved: Odyssey to the West, an action/adventure game released on Xbox 360 and PS3 in October 2010. The game has sold 460,000 copies to date, but this isn't the response publishers Namco Bandai were hoping for, with the game failing to break the 500,000 mark.
This news puts a possible sequel in serious doubt, which is a shame because the game is actually quite good, as you can see from our review HERE 
However, it's not all bad news and the IP is not abandoned yet. Developers Ninja Theory were recruiting for an unannounced game, as well as working on DMC for Capcom, so this unannounced title could just be an Enslaved sequel. Also, only last week that Namco Bandai UK marketing director Lee Kirton said that the IP still had a future, so there's still a morsel of hope for those who enjoyed Enslaved: Odyssey to the West.