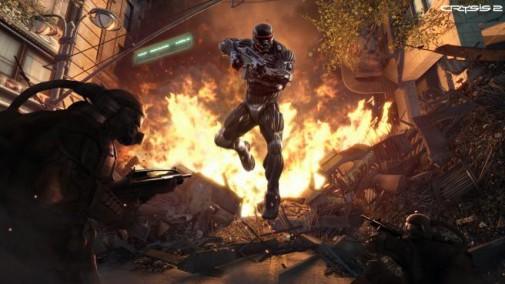 Apparently, the human race is doomed.  Without a nano suit, how can we protect  the human race from all the aliens?!  Well, I guess we can distract ourselves from our predicament by playing Crysis 2.  If the demo is still broken for you though, and you are sinking into an even worse funk, then you  can watch the trailer below to find out how awesome we could be in the future.
Be stealthy, like a fish.  Be as speedy as Speedy Gonzalez. Be strong, like the Hulk.  Be the weapon.
Crysis 2 will be coming out on the Xbox 360, Playstation 3 and PC on March 31, 2011.