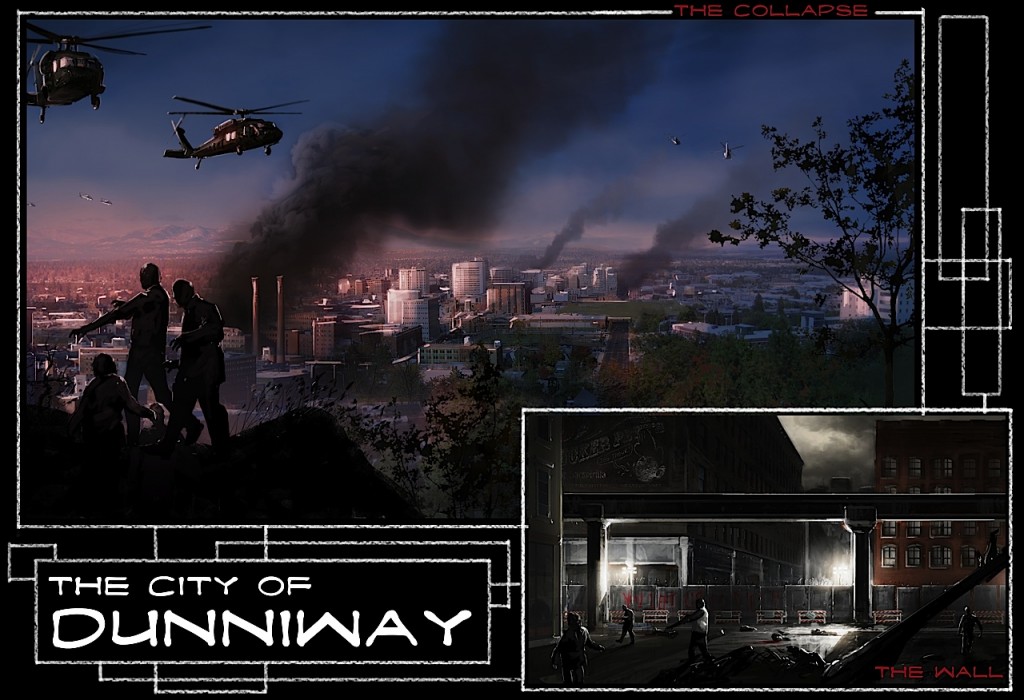 There are so many different MMOs in the world that it is impossible to really find out what everyone of them are. I've seen a fishing MMO before, but never a zombie MMO. But that will change because Undead Labs has revealed today that, in collaboration with Microsoft Game Studios, they will be bringing an open-world zombie survival MMO to the Xbox Live Arcade. Currently the title is being called Class3, but expect a name change eventually.
Class3 will be a third person title that will place players inside of a zombie apocalypse where they must survive in settlements and fortify the world around them to prevent the undead from feasting on their flesh, all the while trying to find more survivors out there in the world. Players will be able to do this in what Undead Labs has said will be "sweet guns, fast cars, hand-to-hand combat, and copious amounts of zombie gore."
Supposedly the game world will change in real time depending on what players do and how they will try to survive. There currently is no actual release date given for the game, nor much news besides plenty of promises that make Class3 sound like an instant buy for any zombie lover, such as myself.
Jeff Strain, founder of Undead Labs had this to say regarding the project:
"Undead Labs is thrilled to work directly with Microsoft to bring Xbox 360 players an outstanding zombie-survival franchise. Our mission is to create original online games that truly feel at home on the console platform, and Xbox 360 is a fantastic platform for online console gaming. We plan to create an ambitious open world XBLA game and use its gameplay, setting, and technology as the foundation for a full online world game."