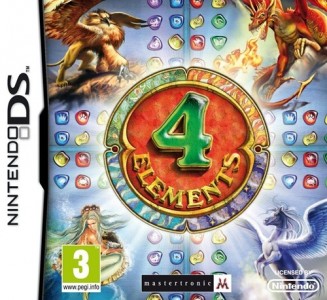 4 Elements is available now on Nintendo DS, courtesy of Mastertronic and their links with the game's developers, Playrix Entertainment. It's a Match-3 puzzle game that has found popularity on the PC, but now this puzzler has been ported to the Nintendo DS, making use of the dual-screens and touch screen interface.
4 Elements sees an ancient kingdom is in peril: evil forces have corrupted the four elements and the waters of the altar of life have run dry. Now the player must unlock the four ancient books of magic, collect 16 mysterious cards and restore balance to this kingdom. Blending Match-3 gameplay with inventive twists and bonuses, it looks to be a solid puzzler – after all, if it wasn't then it wouldn't have had an audience on the PC.
Are any of you thinking of picking this up?