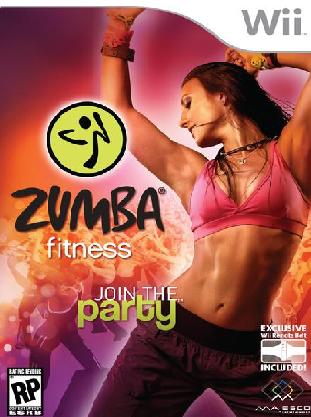 I think everyone is aware of the booming video game fitness trend that is out there, but if Zumba Fitness is any indication, it looks like the genre is getting even bigger. Majesco have recently announced that in just a little over a month, the title has sold 500,000 units since releasing back in mid-November for the Wii, Xbox 360 & PS3. For a fitness game, those numbers are nothing to sneeze at indeed.
Here is an official statement from Majesco:

"We are excited by the sales performance of the Zumba Fitness® video game, and are also encouraged by the continued post-holiday momentum for the title", said Jesse Sutton, Chief Executive Officer, Majesco. "Zumba fitness programs are a worldwide phenomenon and growing. We believe people will be playing the Zumba Fitness video game at home 365 days a year, and as such expect to see continued reorders throughout the year. In ad0dition, we have extended our national marketing and PR campaign to maintain consumer demand and support retail momentum."
It is interesting to see which titles can quickly catch on and Zumba Fitness with it's easy to pick up and play party style seems to be hitting a note with certain gamers without a doubt. Throw in the discounted $49.99 price-tag ($39.99 for the Wii) and motion support on all three consoles and it is easy to see why 500,000 units have shipped since release. To check out more information about Zumba fitness you can visit the official site at www.ZumbaFitnessGame.com or join the community at www.Facebook.com/ZumbaFitnessGame.