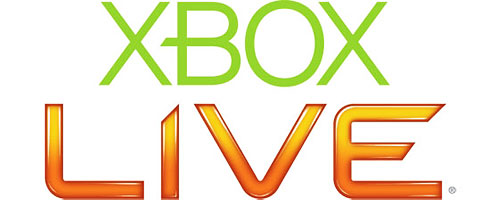 Everyone loves to know what the upcoming games are, and we have a schedule for you right here. Sure, there will probably be additional stuff coming out that isn't on this schedule, but at least you can "sort of" plan how you will spend your money (if at all) in the upcoming few weeks.
The next two developers to have a massive blow out sale are Rockstar and 2K which are both offering up to 50% off on more than 25 pieces of XBL content from January 25th through January 31st. These deals will include add-ons for GTA IV, Red Dead Redemption, Borderlands, BioShock 2 and more that will all be getting slashed in price for one week only.
If you still plan to buy stuff after that massive sale is over, you can check out the list of late-January early-February Xbox Live Marketplace content.
Avatar Marketplace
January 20: Cool Moves Collection (Kung Fu moves, flipping, jumping, and more!)
January 20: "Dead Space™ 2" (Electronic Arts)
January 27: Military Collection
February 1: "Call of Duty®: Black Ops" update (Activision)
February 3: World Sports
Xbox Live Arcade
January 26: "Breach" (Atomic) – 1200 Microsoft Points and available worldwide (except Japan and Korea)
February 2: "Bionic Commando Rearmed 2" (Capcom) – 1200 Microsoft Points and available worldwide (except Japan)
Deal of the Week
Week of January 24 – Dance Central:
"Dance Central" 4 song add-ons (MTV Games) – 160 Microsoft Points for each song (33 percent off) and available worldwide (except Japan and Slovakia)
Janet Jackson "Control"
Sean Paul "Temperature"
Ne-Yo "Because of You"
Cameo "Word Up"
Week of January 31 – Get Wet!
"Hydro Thunder Hurricane" (Microsoft Game Studios) – 800 Microsoft Points (33 percent off) and available worldwide (except Brazil, Slovakia and South Africa)
"Aqua" (Microsoft Game Studios) – 400 Microsoft Points (50 percent off) and available worldwide (except Brazil, Slovakia and South Africa)
"Hydrophobia" (Microsoft Game Studios) – 400 Microsoft Points (50 percent off) and available worldwide (except Brazil, Slovakia and South Africa)
Game Add-Ons
January 26: "Castlevania Harmony of Despair" Playable Character "Simon Belmont" (KONAMI) – 160 Microsoft Points and available worldwide (except Brazil, Chile, Colombia, Czech Republic, Greece, Hungary, Poland, Russia and South Africa)
January 26: "Castlevania Harmony of Despair" Origins Stage Pack (KONAMI) – 240 Microsoft Points and available worldwide (except Brazil, Chile, Colombia, Czech Republic, Greece, Hungary, Poland, Russia and South Africa)
January 26: "Bomberman Live: Battlefest" Bomb-Up Pack III (Hudson Entertainment) – 240 Microsoft Points and available worldwide (except Korea)
February 1: "Call of Duty®: Black Ops" First Strike (Activision) – 1200 Microsoft Points and available worldwide
February 2: "Castlevania Harmony of Despair" The Legend of Fuma Stage Pack (KONAMI) – 240 Microsoft Points and available worldwide (except Brazil, Chile, Colombia, Czech Republic, Greece, Hungary, Poland, Russia and South Africa)
February 2: "Castlevania Harmony of Despair" Playable Character 'Getsu Fuma' (KONAMI) – 160 Microsoft Points and available worldwide (except Brazil, Chile, Colombia, Czech Republic, Greece, Hungary, Poland, Russia and South Africa)
Games On Demand
January 18: "Red Dead Redemption" (Rockstar Games) – Permanent price reduction in the US and Canada
January 25: "The Chronicles of Riddick™ Assault on Dark Athena" (Atari) – Available worldwide (except Japan, Korea, Brazil and South Africa)
February 1: "Dark Void" (Capcom) – Available worldwide (except Japan, Korea, Brazil and South Africa)