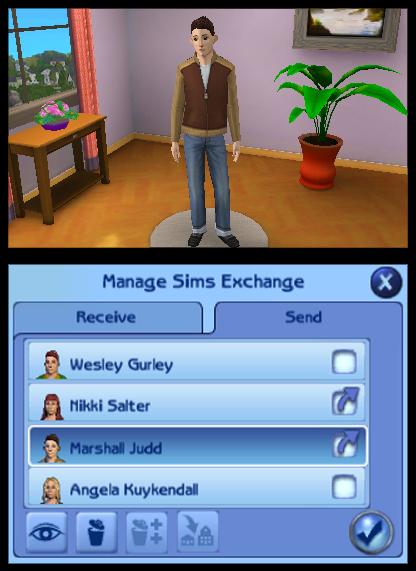 With all of the big heavy hitters announced today for Nintendo's new handheld we also received word that The Sims 3 will be one of the titles appearing on the system later this year. The good news is that while this is probably going to look and play a lot like the other versions of The Sims 3, it is incorporating many of the 3DS' features to make a whole new experience. One of the most promising new features will allow users to trade Sims with everyone via the Nintendo StreetPass which is sure to open many new doors to the whole game itself.
Popular features such as Karma Powers from the console release will also be in the mix with a few new 3DS exclusive powers that will also be presented in a unique way, allowing players to blow into the mic to unleash butterflies or shake the system to have an earthquake pound down on your Sim.
Other features include:
• First Complete Life Simulation from The Sims franchise on the Nintendo 3DS! Create any Sim you can imagine and control their lives. Control multiple Sims within your household and enjoy life's special moments as you interact with their world.
• Build a Sim With Your Own Likeness! Use the 3DS camera to capture your own likeness and create yourself as a Sim. With the stylus, you can sculpt your Sims' facial features, choose their hair styles and clothing and dictate their personalities.
• Travel to Different Zones with Your Sims! These zones will be unique destinations for your Sims and will contain community features and buildable lots for your Sims' homes.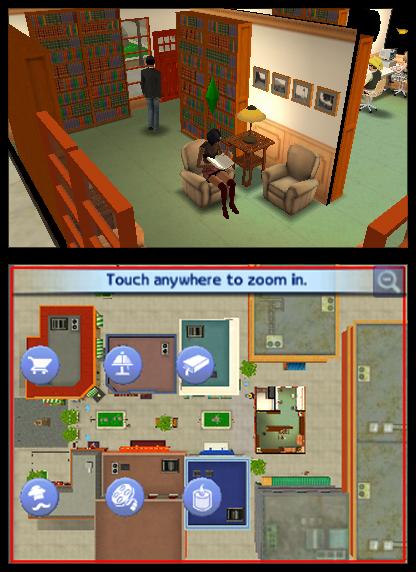 While the idea of moving the Sims 3 was smart of EA, the way they seem to be going about utilizing the system's features may make this one of the best Sims outing yet. The Sims 3 will be available sometime later this Spring so I am guessing around May for the 3DS and is yet another fantastic looking title to get hyped up about as we grow closer to the launch of the console itself.