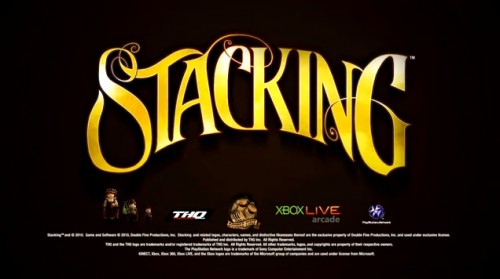 Stacking – Double Fine's most recent puzzler is based upon stacking Russian matryoshka dolls. The game revolves around the world's smallest stacking doll, Charlie Blackmore, who must work his way through a bizarre 1930's open-world setting, jumping into larger dolls to assume their personalities and solve a variety of puzzles.
Stacking seems like another enjoyable game from the same guys who brought you Brütal Legend and Costume Quest.
Stacking has been priced and dated for XBLA. The game currently has a release date of February 9th and a price of 1200 Microsoft Points. Check out the debut trailer below for a small taste of what is to come.
[pro-player width='530′ height='253′ type='video']http://www.youtube.com/watch?v=TtLieN08c6w[/pro-player]