In preparation for its release this week on the 14th January, Square Enix have presented us with a trailer showcasing the gameplay delights of their latest Kingdom Hearts game, Kingdom Hearts Re: Coded.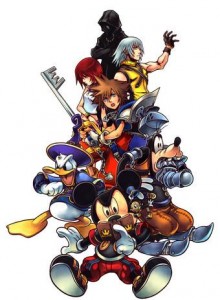 And it really is a true gameplay trailer, featuring a wide range of in-game settings and enemy types. Unfortunately it is presented on a perplexing revolving cube to fit the theme of the game, but you can get the jist of it, despite the screen size being minimized.
The DS title follows on from Kingdom Hearts II, seeing you embark on an entirely new adventure. This includes new game mechanics, a varied selection of different play systems and new character customisation options. You revisit events and characters from the previous Kingdom Hearts games in order to solve the mystery at the centre of things.