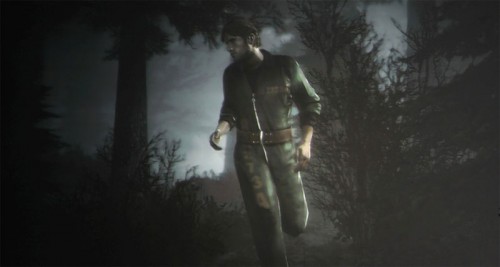 Along with the leaked details for Skyrim we now have the leaked information containing Silent Hill 8 from Game Informer. First it has been officially given the name Silent Hill: Downpour which looks to make use of water as a major role. This includes water running upside down on a ceiling and water playing pivotal points in gameplay.
Also revealed is the fact that the town that the game takes place in this time is so huge that you must use a Subway system to get around it. This includes a never before seen area of Silent Hill, the mysterious Southeastern side. Take that as it may but it seems like Silent Hill may be a bit more open world this time around as they are also including optional side quests in these new areas.
It also appears that combat will be similar to the earlier Silent Hill games, where it is possible to avoid most enemies and by and large this is the best route to take. The reason for this is that there is no longer a weapon inventory like in Homecoming, instead you will only be able to use one melee weapon at a time (at least an axe has been shown so far). To raise the tension further enemies will be tougher to kill and your weapon can break easily. Meaning that it may be better to simply incapacitate your enemy instead of finishing them off for the sake of surviving.
The usual staple of puzzles will also return in Downpour and they will have a separate difficulty level that can be adjusted in case you love survival horror but hate puzzles. To me it sounds like the Silent Hill franchise is going back to its roots as far as gameplay goes. But the inclusion of a possible open world is definitely something worth taking note of.