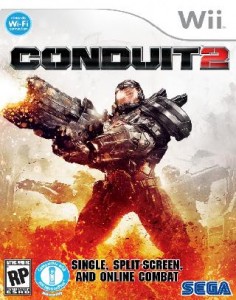 It seems the release date of Conduit 2 in the USA has slipped from its originally planned 15th February distribution to a slightly disappointing new release date of 22nd March, over 1 month after the initially scheduled launch.
Meanwhile, the European release date has been detailed as 18th March, which as you will notice is earlier than the American release – ironic considering if the release hadn't slipped it would have been in North America a whole before it showed up in Europe and the UK. Moreover, Australia and New Zealand are getting a further day earlier, on 17th March.
In an attempt to soften the blow for US residents, and at the same time whet everyone's appetites for this Wii shooter shortly before it's released, SEGA have uploaded a 'Weapons Trailer' for the game.
Enjoy!