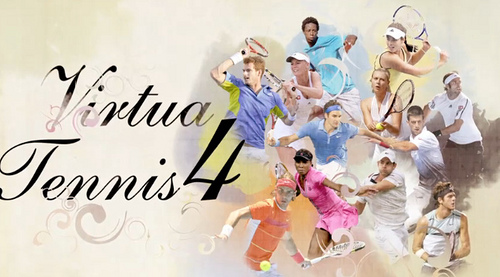 Only a short while after Virtua Tennis 4 was officiallyconfirmed as being for Wii and Xbox 360, as well as the PS3 as it was initially announced for, it has already been given its debut trailer. This debut trailer is simply a players trailer, meaning it offers little in the way of gameplay. In fact, it offers no gameplay footage whatsoever, so in that sense you would be better off taking a peek at some screens of the game.
However, what is does offer is an insight into the fantastic cast of real-world players making an appearance in Virtua Tennis 4. It's certainly a star-studded character list with current tennis greats like Nadal, Federer, Murray and Roddick and many others all playing their part in the title. The trailer also gives a nod to the game's arcade roots through the art-style it is presented in and with the inclusion of 'Thwack' and 'Zap!' in bubbles after players have made shots.
Who's looking forward to Virtua Tennis 4?