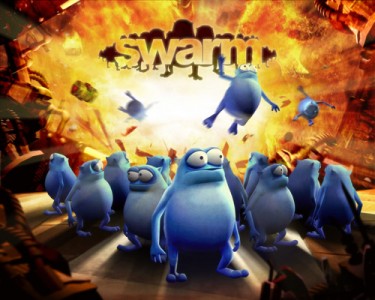 Swarm, the upcoming XBLA and PSN game from Hothead Games, has had an episode added to its "Ask Dr. Mike" video series ahead of its release. The "Ask Dr. Mike" videos are designed to give you a good look at swarm and all the gameplay mechanics inside with a chat sessions where some of the game's designers and producers walk you through this inventive title.
It seems as well as being the spice of life, variety is also the spice of death as this episode focuses on the many ways your swarmites can be killed. The team behind the game clearly have a sense of humour due to the countless ways a swarmite can meet his end in ever more inspired, eccentric ways, but they also seem a little sadistic. I mean, how could you kill such a cute, vunerable blue guy?
Hopefully we'll see Swarm coming to Xbox Live Arcade and PSN very soon. It looks promising and there's nothing quite like it available on the respective download services.