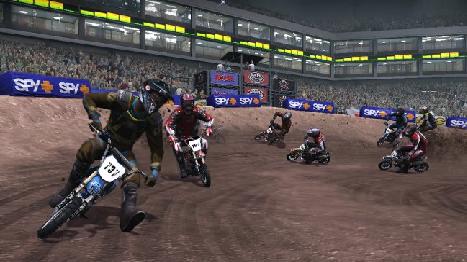 For fans of the MX vs ATV series that has been out since 2004, it is now time to celebrate as the series has hit a landmark of 10 million shipped overall according to THQ. Not bad at all for a the motocross racing series that has became a household name to gamers everywhere over the years.
With this bit of news also came the announcement that Monster Energy AMA Supercross season opener in Anaheim on January 8, 2011 (which THQ sponsors), a brand new MX vs ATV title will be announced. With only two days to go, it will be interesting to see where THQ take the series next.

"This record-setting milestone for the MX vs. ATV franchise is the culmination of consistently delivering genre-defining innovations and the most authentic motocross racing experience for fans worldwide," said Michael Lustenberger, THQ Vice President, Global Brand Management. "The next iteration of MX vs. ATV will take the series to an exhilarating new level, and we are absolutely thrilled to unveil the first trailer during the 2011 Monster Energy AMA Supercross season opener."
Just two more days and we will know exactly what new title may come out of this and on the stage THQ are announcing it on, this could be a new turn for the series with the promise of "taking it to the next level". Stay tuned as when the announcement breaks, we will be sure to bring coverage for this developing story.