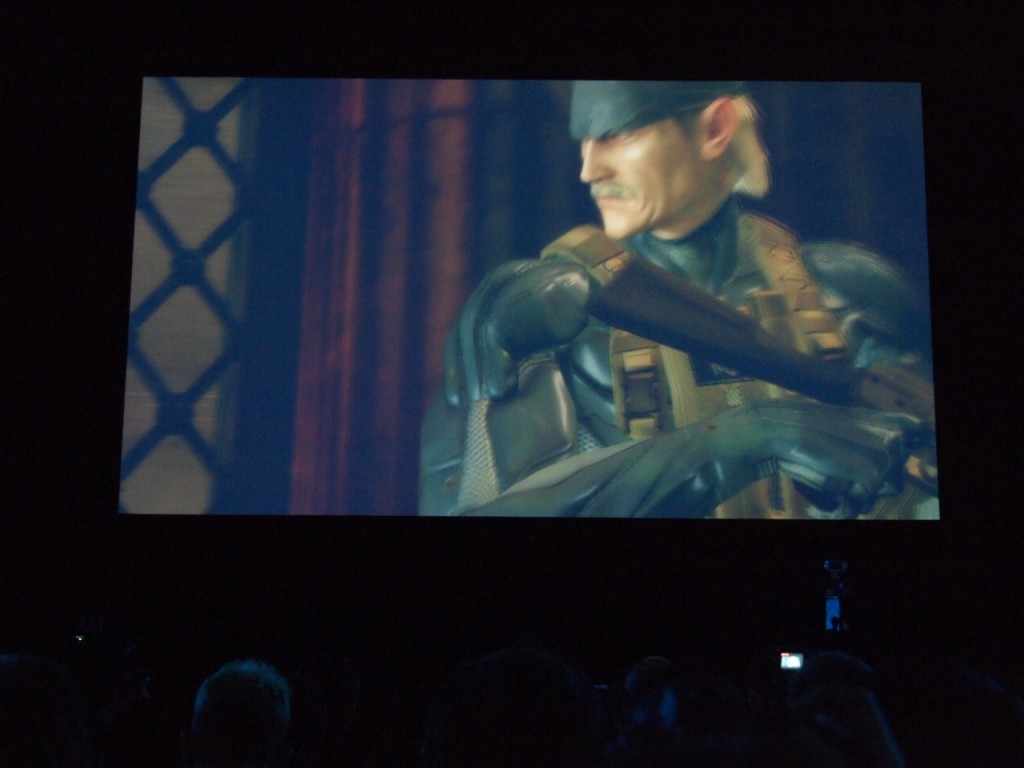 Never mind the fact that a bunch of different games were revealed to actually be coming out for the newly announced NGP, there seems to be a number of third party developers jumping into the action as well. Developers from Capcom, SEGA, and Hideo Kojima.
The first one to take the stage was Jun Takeuchi from Capcom who showed the NGPs ability to quickly download and play Monster Hunter Portable 3rd. Also he happened to load up Lost Planet 2 for a short time just to show what the NGP is capable of. Takeuchi also mentioned however that LP2 will not be coming to the NGP; but announcements will be made soon regarding the newly announced hand held.
Sega's Toshihiro Nagoshi stepped on stage next to show off a video from Yakuza of the End simply to show that PS3 quality graphics can easily be changed to the NGP without much loss to the actual quality of the video. Next on the stage
That isn't all however, Hideo Kojima stepped on the stage to show off some video footage of Metal Gear Solid 4. The video demonstrated was when Snake learned about the Solid Eye. Kojima was quick to explain that Metal Gear Solid is not being ported to the NGP either, but simply was shown on the NGP to show off the power of the hand held similar to Yakuza of the End. Basically it appears that the NGP has enough processing and graphical power to show nearly PlayStation 3 quality game videos, which spells great things already for the hand held.